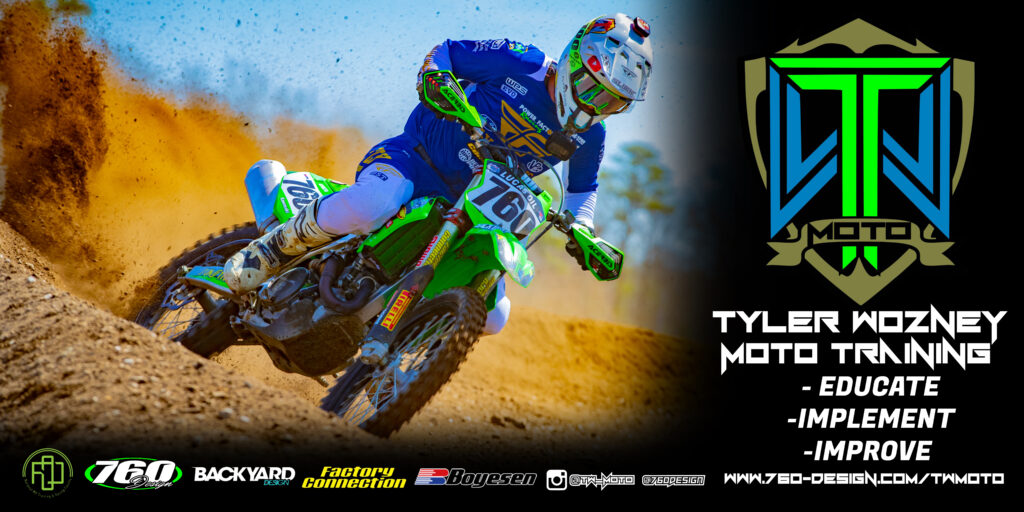 TW Moto is focused on educating riders/racers with safer and proper riding/racing techniques to increase confidence and comfort on the bike. Then we implement those techniques on track with displaying the action with an instructor. Finish with the final product, see and feel the improvement of the rider with real time data. Increasing accuracy, comfort, and confidence.
Educate, implement, improve!
TO SCHEDULE A LESSON OR TO JOIN A CLASS AT SELECT LOCATIONS WITH A RIDER CAP, please feel free to email us at [email protected] for up coming dates/locations, availability and pricing. We are excited to start up and help you, the riders, improve and become a safer and more efficient rider!
TRAINING CLASS SCHEDULE 2023
THESE ARE TRAINING CLASSES. BIKES, SAFETY EQUIPMENT, ETC ARE NOT SUPPLIED.
RIDER IS RESPONSIBLE FOR THIER SAFETY EQUIPMENT AND DIRT BIKE
OUR SESSIONS ARE AT NJ FIELD OF DREAMS MX
HAVE THE TRACK TO OURSELVES ON A MONDAY
30 RIDER CAP
SPRING CLASS – APRIL 3RD
SUMMER CLASS – JUNE 19TH
FALL CLASS – SEPTEMBER 25TH OCTOBER 9TH (COLUMBUS DAY)
CLAIM YOUR SPOT WITH A $50 DEPOSIT BY VENMO @WOZ760DESIGN
$150 DUE DAY OF THE LESSON
LUNCH PROVIDED BY BRUNOS HADDON TOWNSHIP
RIDING EXPERIENCE RECOMMENDED (BEGINNER, NOVICE, INTERMEDIATE, EXPERT)
PLEASE ADD BIKE SIZE, SKILL LEVEL IN COMMENTS
OR EMAIL US AT [email protected]
GATES OPEN AT 10. RIDING START TIME AT 11AM – 3PM
TRACK CONDITIONS WILL BE ROUGH
PRIVATE LESSONS
SCHEDULE WEEK IN ADVANCE
$100 PER HOUR PER RIDER
$100 DEPOSIT FOR FIRST HOUR
2HR MINIMUM
INCLUDES VIDEO PLAYBACK AT THE TRUCK BREAKING DOWN WHAT THE RIDER OR RIDERS ARE DOING RIGHT AND/OR WRONG
REAL TIME IMPROVEMENTS
SCHEDULE BY EMAILING US [email protected]